Term4Sale.com has been featured in, referenced, and recommended in numerous articles, books, journals, blogs, web forums, and magazines. Read the comments of consumers who have had a pleasant experience at Term4Sale.com.


"A Smarter Way to Buy Insurance?"
"Compulife Software Inc., which has provided rate comparison software to life insurance brokers since 1982, is now offering a consumer life insurance comparison service called Term4Sale. Consumers can do their own multi-company comparisons of life insurance by visiting the Term4Sale Web site..."

"The Big Millennial Life Insurance Gap"
"Term life is relatively cheap. You pay a set amount each year, typically for 20 or 30 years, for a guaranteed benefit (the tax-free payout if you die while the policy is in force). For a healthy 35-year-old male, it would cost about $250 a year for a 20-year level term policy with a $500,000 death benefit, according to Term4sale.com, where you can run your own numbers. Or go out 30 years until retirement, for $450 a year..."
"Opinion: You need more life insurance and it is probably much cheaper than you think"
"Our 35-year-old married man wants to get $500,000 in coverage with a term of 30 years. He is in excellent health and wants the insurer to be rated A-minus (Excellent) or better, by A.M. Best.

The lowest annual premium available at the

Term4Sale

website — which compares insurers' estimated policy quotes — is $444. Maybe the man in our example, with a young family, will find this a difficult premium to pay. Then again, making relatively small sacrifices over the course of a year, such as bringing lunch to work one extra day each week, or avoiding the Starbucks (fourbucks) drive-through on the way to work, might easily cover the cost."

"The Life-and-Death Financial Decision You Don't Want to Think About"
"In his classic investing guide, A Random Walk Down Wall Street, Princeton University finance professor Burton Malkiel is blunt about insurance. "Avoid any complex financial products as well as the hungry agents who try to sell them to you," he writes. He recommends readers skip agents entirely, searching for insurance online through sites such as

Term4Sale

."

"Stern Advice: Financial to-do list for 2013"
"Buy life insurance. If you have a family that depends on you, and you don't already have six times your income in term coverage, it's time to buy. Rates have been falling for more than a decade, but now that's over and some are heading back up, says Byron Udell of Accuquote.com. Furthermore, some life insurance companies are giving up on some product lines that they believe are unprofitable in today's low interest rate environment. Shop for term life at Accuquote.com, Intelliquote.com and

term4sale.com

,..."

"5 Reasons Singles Need Life Insurance, Too"
"Waiting to get coverage until you're married or have children could make a policy much more costly. A $500,000, 30-year term policy for a healthy, non-smoking male in Chicago costs about $35 per month. The same policy for a 45-year-old runs more than $60 per month, according to calculations by Term4Sale.com."

"When to buy (or not buy) life insurance"
"People who need life insurance probably need a lot of it—say, eight to ten times income. Large policies aren't expensive if you buy term insurance (for quotes, see websites such www.term4sale.ca..."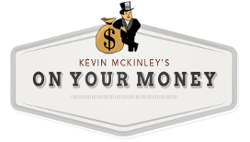 "Wise Ways to Use Your Tax Refund"
"Speaking of uncomfortable planning topics, you may also want to use your refund to protect your family from a financial loss if you die too soon. Term life insurance is usually the best way to pay for their needs if you and your income go away. $3,000 can pay for a 20-year $100,000 term life insurance policy on a healthy 30-year old non-smoking male, by paying twelve bucks a month for twenty years. A female of the same age and health can get a $150,000 policy for about the same amount. Visit term4sale.com for more information and options, and be safe at least until you get the insurance policy in place."

"AARP life insurance not always a great deal for seniors"
"Leaving aside for a minute the question of whether Debi's husband should be paying for life insurance in the first place, let's look at that $147 rate. Is it competitive?

We went to TermForSale.com and requested a quote for a 10-year term policy for a 75-year-old non-smoker. Genworth, a highly-rated company, offered a $50,000 policy for $1,162 per year -- $113 per month -- for a preferred (meaning a non-smoker with no major health issues) policy, quite a bit less than Debi was paying..."

"Is Lack of Planning Putting Your Family in Danger?"
"It may be tempting to purchase additional coverage through your employer but keep in mind that if your health deteriorates, you may no longer be able to purchase a policy on your own after you leave your job. Finally, choosing a high-rated insurer means a better chance that the insurance company will still be in business when your family needs it. You can search for policies that meet this criteria at sites like term4sale.com..."

"Honestly, What's the Best Policy"
"The difference in premiums can be stark. A 37-year-old man recently could get a $1 million, 20-year level-term life policy for as little as $495 a year, according to Term4Sale.com, a comparison website..."
"Buying cheap life insurance"
"According to a study by the Consumer Federation of America, many of the sites that have popped up offering to find the cheapest term-life rates don't always deliver. Many simply sic agents on you. The five sites the CFA recommends are www.accuquote.com, www.insweb.com, www.quotesmith.com, www.term4sale.ca, and www.youdecide.com..."

"What Happens When Your Term Life Insurance Runs Out? 3 Tips"
"Don't automatically buy from the same company that insures you now. Another insurer might be offering something cheaper. A good place for comparison shopping is the website www.term4sale.ca."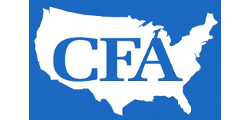 "Consumer Federation of America"
"5 Best Sites for Term Insurance Shopping: Term4Sale was the highest recommended site because of its very complete list of insurers, including no-load insurers, and ease of use. Compulife, another site, is also favored because of its extensive listing of all life insurers in the U.S., and because it quotes premiums for low-load insurers..."

"Shopping for term life on the Web"
"Term4sale This no-frills site, run by a company that sells policy-comparison software to agents, doesn't sell insurance. What Term4sale does have is quotes from more than 150 insurers, including low-load carrier Ameritas. To buy a policy, click on the GET AGENT button for the names and numbers of independent agents in your area..."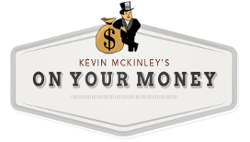 "Term vs. Permanent Life Insurance"
"The first place to look for your own term life insurance policy is www.term4sale.ca. The site allows you to anonymously compare offerings from several different insurers, and in several different permutations of coverage length and death benefit amount."

"Insurance Costs Falling"
"So go ahead and shop around. You can do so online at sites such as insure.com and www.term4sale.ca. If you can save a total of $500 per year and you invest that amount, it can grow substantially over time..."

"The report singled out four sites for praise: term4sale, Compulife, InsWeb and Quotesmith..."

"Are you middle-aged, with young children or a spouse who will need continuing support? The older you are, the more your coverage will cost. For you, the new hybrids might be just right, says Bob Barney, president of Compulife Software, another price-quote service (term4sale.com)..."

Smart Money Magazine
"But so many sites can be a little daunting, so we took some of the work out of your search by rating eight of the largest. Six of the sites ? QuickenInsurance.com, InsWeb.com, NetQuote.com, Quotesmith.com, QuickQuote.com and SelectQuote.com ? get the most traffic of any of the insurance-quote sites, according to Internet tracker Forrester Research. We tossed in Term4sale.com and AccuQuote.com after insurance agents we interviewed repeatedly gave the sites kudos..."

"A Smarter Way to Buy Insurance?"
"Most investors can evaluate a straightforward $100,000 term policy without help from a consultant, says Ms. Nolan, the financial planner. Mr. Hunter recommends looking at the competitive pricing and other information on websites like Term4Sale.com , a site owned by Compulife Software Inc., a Nicholas, Ky.-based seller of comparison software to life-insurance agents..."

CNNfn Interview With Bob Barney
regarding 2001 CSO Tables

"Preparing for Retirement? Here's Your Planning Guide for the Future"
"There are hundreds of carriers that offer term insurance, and the prices can vary greatly, so it pays to compare the rates of several companies online using an online service such as www.accuquote.com or www.term4sale.ca..."

"Would You Buy a Life-Insurance Policy From This Machine?"
"Before speeding through a deal, check out websites such as Term4Sale.com and FindmyInsurance.com. They provide quick quotes based on your birth date and other personal data. Final rates are subject to underwriting approval..."

"Insurance is a buyer's market right now"
"To buyers of term life insurance, Hunter recommends www.term4sale.ca, which takes no commissions from insurance companies. Many other sites charge insurers for listings or commissions, so they're often incomplete..."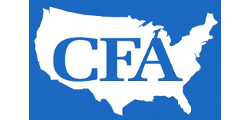 Consumer Federation of America
Senate Committee Presentation
October 22, 2003
"Term life insurance is easy for consumers to understand. If you die in the term, whatever that time frame is, your beneficiaries receive the face amount of the policy. Consumers understand this very well so coverage is not an issue. Dead is dead, so service is not much of an issue compared to, say, auto claims... The decision centers on price. Excellent online price services exist (CFA's favorite is www.term4sale.ca)..."

Insurance inquiries rise - Attacks prompt Americans to get finances in order
"J. Robert Hunter, a former Texas insurance commissioner who directs insurance research for the Consumer Federation of America in Washington, points out that many people don't need life insurance. "If you're 30 and don't have any dependents, you don't need any," Mr. Hunter said. "Most elderly people don't need it either. But if you're married with a baby, you need it a lot." He suggests would-be buyers look at Web sites such as www.term4sale.ca, which provides prices for thousands of term life policies."

"Whole life vs. term life insurance"
"Finally, you might as well also see how the premiums you're paying compare to what other insurers are getting for the same amount of coverage. To do that, you can check out Web sites such as Insure.com, Term4sale, Ameritas and USAA..."

"Life insurance made easy"
"You can begin your search on the Net by going to sites such as InsWeb, Quotesmith.com and Term4Sale..."
---

When we first considered the www.term4sale.ca concept there were some objectives and realities that we had to deal with before the site was launched.

First, Compulife does not sell insurance. We wanted a website that would direct consumers to agents who use our comparison software. Why? For selfish reasons we wanted more agents to use our software. You can't be listed if you don't have our program.

From the consumer's point of view we truly believe that a term insurance buyer is best served by purchasing term insurance from an agent who uses comparison software. We also believe that the best comparison software that an agent can get is made by COMPULIFE. After all, if we thought we could do the software better, we'd be doing it differently.

Second, we wanted to respond to the rising number of websites which offer term comparisons and which tell the consumer that they don't need an agent. The typical slogans are "buy direct and save" and "no agent will call". As you know that's a bunch of nonsense. Term insurance is sold at a pre-set price. The consumer doesn't pay any more for a term product because it was sold by an agent versus getting the same product from some agency (pretending it isn't an agency) three states away by phone. Or worse, the on-line self-serve idea where the consumer gets to be the agent. The reason an agent needs a license is because it is not that simple a product. Needless to say, we wanted to explain all that to the consumer. We think we've done a good job at www.term4sale.ca.

Third, we wanted the site to be cost effective. Having a site is a nice idea but who's going to find it? You could spend money advertising, promoting, linking, etc., but how many consumers are going to be surfing the web anxious to look at life insurance? The amount of money needed for direct advertising, to drive traffic to the site, is unrealistic. Many doing that are losing money, and lose money while generating the full commission from the sale.

Fourth, we wanted a site the media would love. The plan was to build the best website a consumer could hope to have and work to get the media to recognize it. To do that we had to be completely objective and unbiased. The provider of the information (TERM4SALE) isn't the seller of the policies. We give consumers the names of more than one agent. We're candid and hide nothing. Everyone is told up front how it works. As a result, www.term4sale.ca is the best website for consumers.

Is the strategy working? The above are links to news stories that have included references to www.term4sale.ca. Read them and see what you think.